Intern - Graphic Designer
About the Role:
TalentCap is looking for creative, talented and dynamic candidate(s) to join our energetic team to produce creative and innovative graphic designs to build our corporate identity, marketing collaterals and design solutions with high visual impact related to our laser-focused events.
You will gain professional growth and personal development with guidance by our dedicated mentor, aside with an amazing working culture environment. Join us and be part of our talented team.
About TalentCap:

We are a business content information and solution provider organization focusing in Digital Innovation. TalentCap provides excellent cutting-edge insights through laser-focused events created for corporate leaders across the business industries, from top Fortune 500 companies to future high-growth startups to inspire growth in the ever-changing business environment.
With over 10 years of experience in the industry, we are exposed to some of the influential thought leaders in the region that inspire business leaders to achieve extraordinary results.
TalentCap Internship:

If you seeking for professional exposure to tactical training and hands-on experience in developing skill sets include communication, organizing, and managing international corporate conferences as part of your undergraduate academic requirements, TalentCap is the place to be.
Gain valuable hands-on exposure and mentoring on live projects. The internship program experience allows you to work in a cross function team on specific projects.
You will be placed in a team where you can learn from your mentors, peers and senior leaders that will help you to develop your skills and competencies with excellent working environment. 
Internship Requirements:
Intake: Every yearly quarter (January, April, July, October)
Duration: 3 - 6 months
Location: Boulevard Mid Valley City, Kuala Lumpur.
Qualification: Current University student with full-time enrollment.
Allowance: Competitive (with commission)
Key to Your Achievement: 
TalentCap Internship Program will let you gain valuable hands-on experience, mentoring in your field study and get a head start in achieving future success.
The internship program specifically tailored for experiential learning that will bring you the advantage of first-hand experience through the combination of dedicated mentoring and practical training.
You will have the opportunity to work on a event project alongside high-performing teams.
JOB RESPONSIBILITIES

Support and working closely from pre to post event production includes designing event website, effective event landing pages, creative e-banners marketing collaterals, event e-brochure materials and recruitment advertisement to be used for our advertising, marketing and promotions.



Knowledgeable in Adobe Suite inclusive Photoshop and Adobe Illustrator.
Creative in designing corporate identity rough project layout concept proposal within the deadline timeframe.
Build creative new design concept, graphics and layouts.
Communicate effectively and able to present ideas.
REQUIREMENTS
Candidate must possess or currently pursuing Diploma or Bachelor's Degree in Design/Visual Art/Creative/Media Studies/Mass Communication or any related field.



Required field: Adobe Suite and other design application tools.
Demonstrate ability in creative designing and attention to details.
Required language: English, Bahasa Malaysia and Mandarin.
Good in multitasking
Highlights:  
Guidance from experienced coach to lead and mentor you the valuable hands-on experience in managing events.

Training and support will be provided to ensure optimum learning experience.

Gain valuable exposure overall aspect of an event from pre to post event.

Opportunity to be absorb as full-time after completion.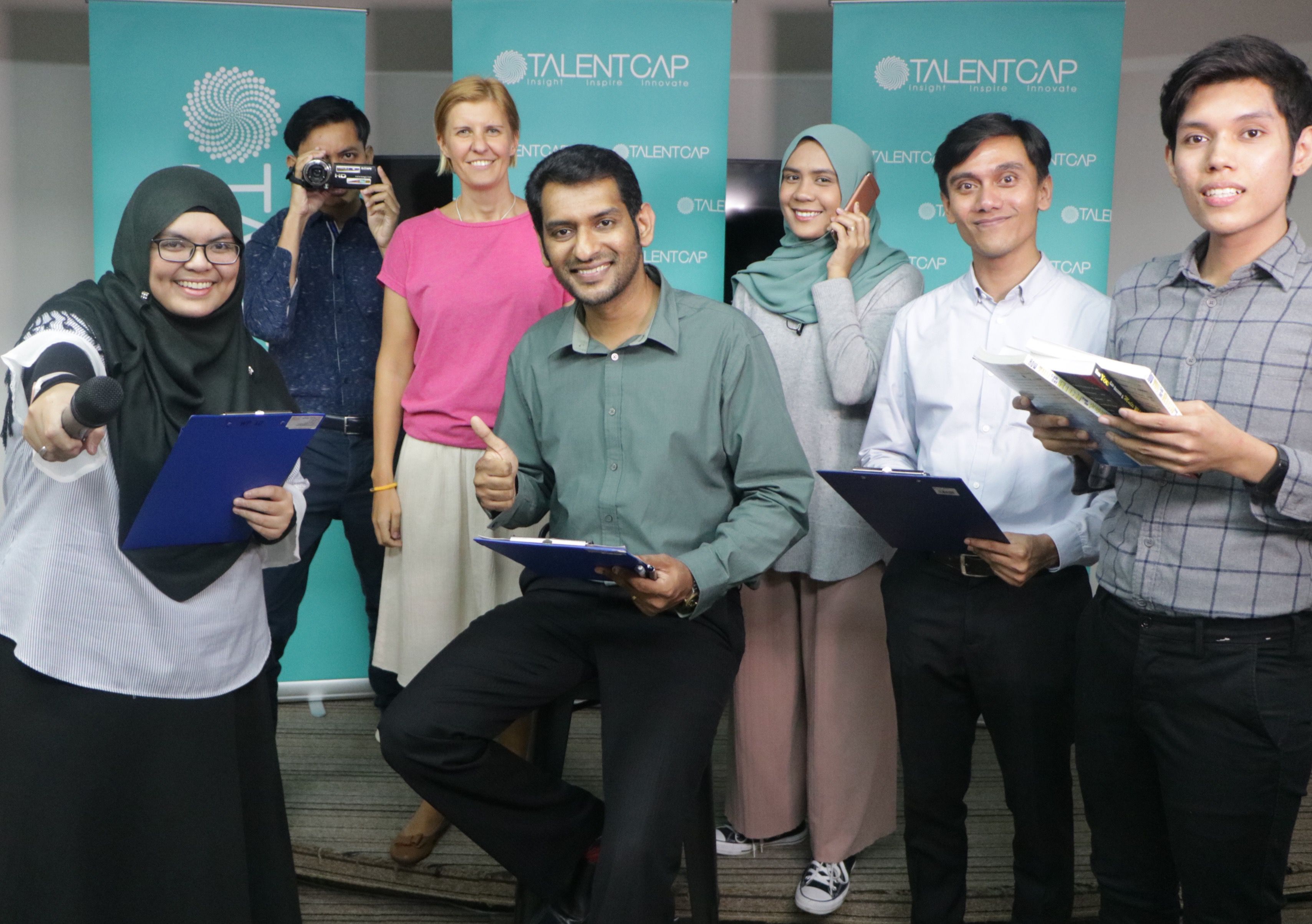 Your Application Must Include:
Your resume in PDF format. Include relevant information of your previous accomplishments in this field you have created so we can see proof of your talents.